Holly Springs
All you need to do is ask around… Holly Springs is a great place to live and work. no matter your age or favorite hobby, opportunities to enjoy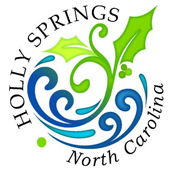 life are abundant in and around town.
During the past 20 years, Holly Springs has transformed itself into one of the most attractive communities in the Research Triangle Region. While we're home to small businesses and multi-national firms-including the $600 million Novartis flu vaccine manufacturing facility-you'll find that Holly Springs remains a family-centered community.
The character of Holly Springs truly can be sensed at local events, including the downtown
Farmers Market
, Hollyfest (an annual Town festival), and Christmas Parade along Main Street.